We Are Grande Prairie's Biggest
HVAC Service Company
At LSM Service Division, we specialize in servicing HVAC equipment for commercial buildings, industrial facilities, institutional buildings and oilfield facilities. We work hard to provide extremely high-quality service and to never keep you waiting.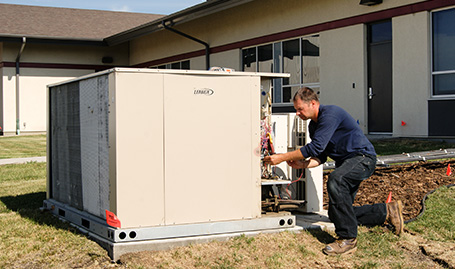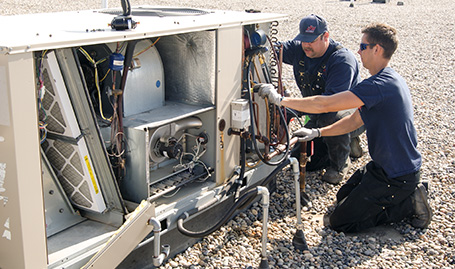 LSM Service Division serves any and all commercial buildings, industrial facilities, Institutional facilities and oilfield customers with HVAC needs. If you're not on this list, give us a call anyway, chances are we're equipped to help you.
Commercial Buildings
Industrial Sites
Oilfield
Offices
Hospitals/Health Care
Business Owners
Property Managers
Institutional Facilities
Tenants
Lumber Mills/ Pulp Mills
Retailers
Convenience Stores
Liquor Stores
Hotels
Restaurants
Government Buildings
Server Rooms
Under Ground Parkades
As a company dedicated to service, LSM Service Division is ready to take quality care of all your Commercial Industrial, Institutional and Oilfield HVAC needs. We are your one stop Heating, Ventilation and Air Conditioning service provider
The Service We Provide is:
Fast: We have a large team of certified technicians with 15 fully-equipped service trucks. This means we focus on and have the ability to respond as fast as anyone in the business.
High-Quality: LSM Service Division gives its technicians the time to do the job properly and thoroughly. We believe in quality workmanship, not rushing.
Thorough: Our technicians are some of the best in the business. They know what they're doing, thanks to rigorous training. We believe in actively supporting our people to be as highly-skilled as possible. Investing and continuous training in our people ensures we provided the highest level of service standards in the industry.
Data-Savvy: We likely keep more data than anyone else in the business. We have smart phones connected to a main data system that keeps extensive details on all the equipment we service. With that much information, there are no mysteries, no surprises.
Constant: Our planned service agreements mean that we keep our customers' equipment running well – saving them time, money and stress. Our planned service contracts ensure we take care of our people.
Solid: LSM Service Division has been around for over 50 years. As a team, we work hard for excellence and feel good about that. We also take pride in the different ways we lend a hand to our community.
Stocked: Though we serve all makes and models, we have the largest stock of Lennox parts in the area. We also have service kits for Engineered Air MUA units, Interterm furnaces, Coleman furnaces, BARD units, and many others.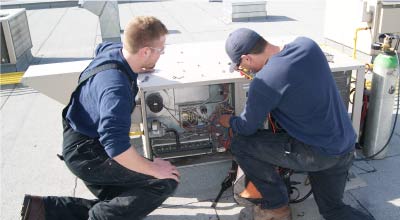 Planned Service Agreements
Good Stewardship, Scheduled
At LSM Service Division, we specialize in planned service agreements – contracts that set out regularly scheduled maintenance for any kind of HVAC equipment. We replace all necessary filters and components and run through a rigorous checklist to ensure everything is in place and running well.
Benefits of a Planned Service Agreement:
Peace of Mind: Our customers can rest easy, knowing their equipment is cared for and running as it should. It helps prevent emergency breakdowns by keeping everything clean, in good repair and running efficiently. Regular check-ups also lets you know when parts are getting close to failing so repairs can be done in advance – no emergencies.
Money Saved: If you have scheduled maintenance, you can prevent costly breakdowns – or plan for them if your maintenance reveals a weakening part. As an added bonus, planned service contract customers receive a 10% discount on repairs, completed to the equipment included in the agreement.
Relationship Formed: If something ever does go wrong, you know who to call. We'll be there fast and we already know your equipment. It means quick, comprehensive repairs. We focus on positive customer relations to ensure trust and understanding of each customer's needs and expectations.
Good Stewardship: It's not always easy to keep records and remember exactly when regular maintenance should be taking place. You can lift the responsibility off yourself and onto us. We do extensive paperwork to keep tabs on everything.